Retreat Design Kitchens and Bathrooms
Establishment, general contractor and home goods store at 307 Hay Street, Subiaco, WA 6008, Australia. Here you will find detailed information about Retreat Design Kitchens and Bathrooms: address, phone, fax, opening hours, customer reviews, photos, directions and more.
Opening hours
| | |
| --- | --- |
| Monday | 09:30am — 05:00pm |
| Tuesday | 09:30am — 05:00pm |
| Wednesday | 09:30am — 05:00pm |
| Thursday | 09:30am — 05:00pm |
| Friday | 09:30am — 05:00pm |
| Saturday | 09:00am — 03:00pm |
Photos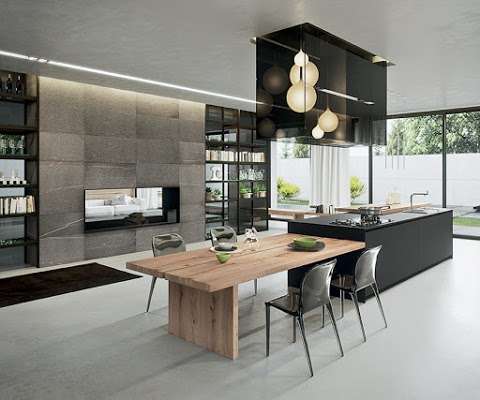 Reviews of Retreat Design Kitchens and Bathrooms
Fiona Fielding Added June 24, 2021

★ ★ ★ ★ ☆

We had a kitchen and bathroom done with retreat design and both look amazing. We had other quotes and I think for the price you can't beat the quality and style. Steve and his team were amazing, really patient and great design ideas. As with any Reno project there were issues along the way but they kept us informed and resolved all issues quickly. I would (and have) recommended to friends.

Tony Gleeson Added June 10, 2021

★ ★ ★ ★ ☆

We engaged Retreat Design to design and install kitchen and wetroom cabinets in our new home. The Arrital cabinets were imported from Italy. The installation when complete was well designed and looked amazing. We have now had a tenant in whilst we away for 4 years and they have damaged the cabinets. We called Retreat for maintenance and they have attended promptly to resolve our issues. A high end European design kitchen installed in Australia. We were looking for something different and high end and we got what we paid for.

Marc Metzger Added June 09, 2021

★ ★ ★ ★ ★

Love your work Steve!
Big thanks to Josh for his diligent and professional installation of our kitchen, laundry and bathrooms... hope the cupboards are not too far away :-)
Can highly recommend!

Thanks Retreat Design, great job!

Gary Lim Added June 03, 2021

★ ☆ ☆ ☆ ☆

Got into their Subiaco showroom early this year and it just didn't pan out.

Owner showed no interest in our potential business, just arrogant. Made to feel second rate, and as soon as one of their existing clients walked in - that was the end of it. We were just invisible.

Pity, as we do like their designs seen on the portfolio.

Jo Thierfelder (Edgefield Communications) Added May 31, 2021

★ ★ ★ ★ ★

Retreat Design created, managed and fitted my dream kitchen for my new home in Mundaring in 2014. Our home could be described as modern rustic, perhaps with a minimalist, semi-industrial leaning and as such the base colour palette was white walls and grey concrete floors, so I wanted a kitchen in a light natural timber to lift and warm the room. Made of Natural Oak, the kitchen does this perfectly. It is beautiful, practical and unique: I absolutely love it. We've had so many admiring comments.

I couldn't be happier with the quality of the product or the service from Steve and his team at Retreat Design.
Share this page
Additional actions
Today's weather in Subiaco WA
04:00
10 ℃ 1017 hPa 84 % 4 m/s 07:00
10 ℃ 1017 hPa 81 % 3 m/s 10:00
12 ℃ 1019 hPa 68 % 4 m/s 13:00
16 ℃ 1020 hPa 44 % 5 m/s 16:00
17 ℃ 1019 hPa 45 % 6 m/s 19:00
16 ℃ 1020 hPa 51 % 7 m/s 22:00
14 ℃ 1021 hPa 60 % 5 m/s